Vimeo Recording Addon enables the support for Vimeo as an alternate option to display Zoom cloud recording videos. A third-party plugin Video Uploads for Vimeo by Codeverve is required to enable this feature.
Use case
The plugin users reported issues viewing lengthy Zoom recording videos with the default plugin option. Moreover, Zoom does not recommend embedding their cloud recording videos directly
We are pleased to announce that eLearning evolve joined hands with Codeverve to offer an efficient solution for Zoom recording videos. A special discount of 17% is offered to our customers on the WP Vimeo Videos Pro version. Click the below button to claim the offer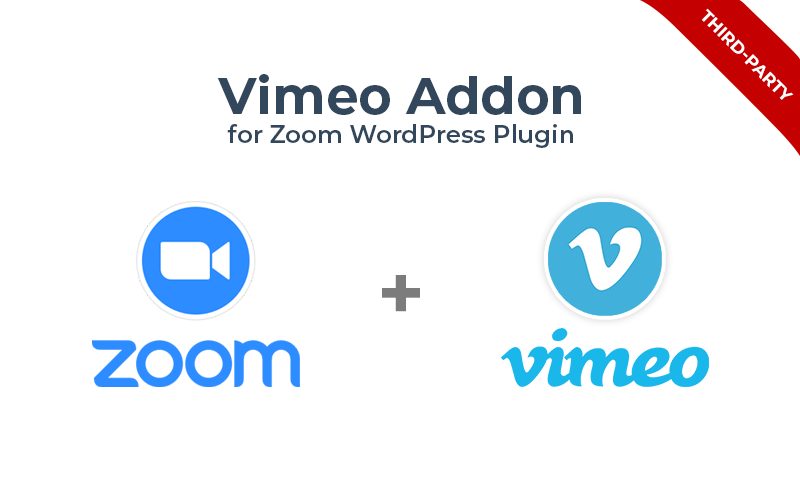 After setting up the prerequisite plugin, select the Vimeo option in the plugin settings to display the Zoom cloud recordings via Vimeo. Once you toggle the plugin setting, the cloud recordings will now be uploaded automatically to your Vimeo account after the meeting ended. Please note that the event subscription setup is required for this automation.

The Zoom meeting recordings will now display directly from Vimeo instead of the Zoom cloud. This enables you to utilize all the enhanced privacy options and features offered by Vimeo plans apart from their free basic membership.
Prerequisites
Zoom WordPress Plugin (at least v4.12.0)
Video Uploads for Vimeo Plugin (free version is sufficient, use pro version for more features)
A Vimeo account (free version is sufficient, pro plans for more features)
FAQ
How to ensure the privacy of my meeting recording video
Adeel
2021-02-16T21:43:48+05:00
The basic Vimeo membership does not allow any privacy options for the video. However, if you upgrade your Vimeo account to Plus or above then, the plugin will use all the privacy-related options offered by Vimeo namely:
1) Hide the uploaded video from vimeo.com so it cannot be directly viewed on Vimeo even if the link is shared.
2) Protect the video from being embedded on any other site except your own WP site through the Vimeo Domain-level privacy feature.
3) Remove the share button and Vimeo logo from the embedded video.
Hence, your recording video will only be accessible on the meeting page of your own site.
Affiliate Disclosure: We use affiliate links in our content. It wouldn't cost you anything. However, it helps us offset the cost of producing the content and the offerings. Thanks for your support.