LearnDash myCRED integration add-on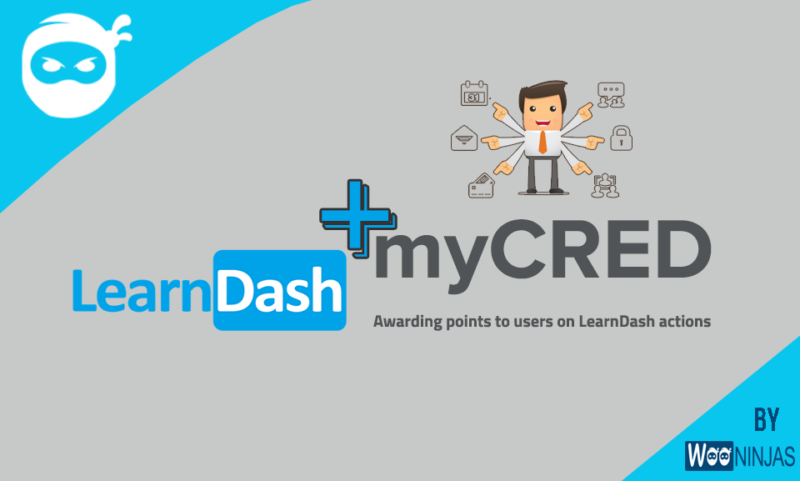 LearnDash myCRED integration add-on offers an amazing combination of features between two of the most popular plugins. It integrates the point management features offered by myCRED with the LMS plugin LearnDash to enable site-administrators to reward their users with myCRED points on specific LearnDash triggers and actions. By using this addon you can:
Award myCRED Points On LearnDash Events and Triggers

Award points to your users for performing a LearnDash action on your site for.eg course/lesson/topic/quiz completion. The earned points can be used to make purchases and improve user rankings.

Awarding Badges On LearnDash Events

You will also have the option to award your users with badges! These badges are going to show the level of skill of your users.

Redeem earned points to purchase LearnDash courses

The addon features let the user consume their MyCRED points for making LearnDash purchases. It even offers them an option to purchase new points and make further purchases.

The features are designed around user engagement. The addon provides integration of points and badges to keep viewers asking for more! This is your very first step towards gamifying your site.
I developed this addon while working with WooNinjas, to purchase LearnDash myCRED integration add-on visit here
Affiliate Disclosure: We use affiliate links in our content. It wouldn't cost you anything. However, it helps us offset the cost of producing the content and the offerings. Thanks for your support.