Zoom Integration with WordPress Shortcode issue fixed in V3.1.0
What happened?
A previous Chrome browser version update affected the functionality of the plugin shortcode and the Zoom window was not working as expected.
There was a temporary fix released as a plugin update V3.0.9 to work around the issue.
Plugin update v3.1.0
The 3.1.0 version  update fixes the issue completely by introducing some necessary changes to make it compatible with the Chrome version update.
1) A new screen is added before the meeting join window to allow user to add their name and join the meeting directly.

Once the user enter their name on this screen they will be taken directly to the Zoom meeting window.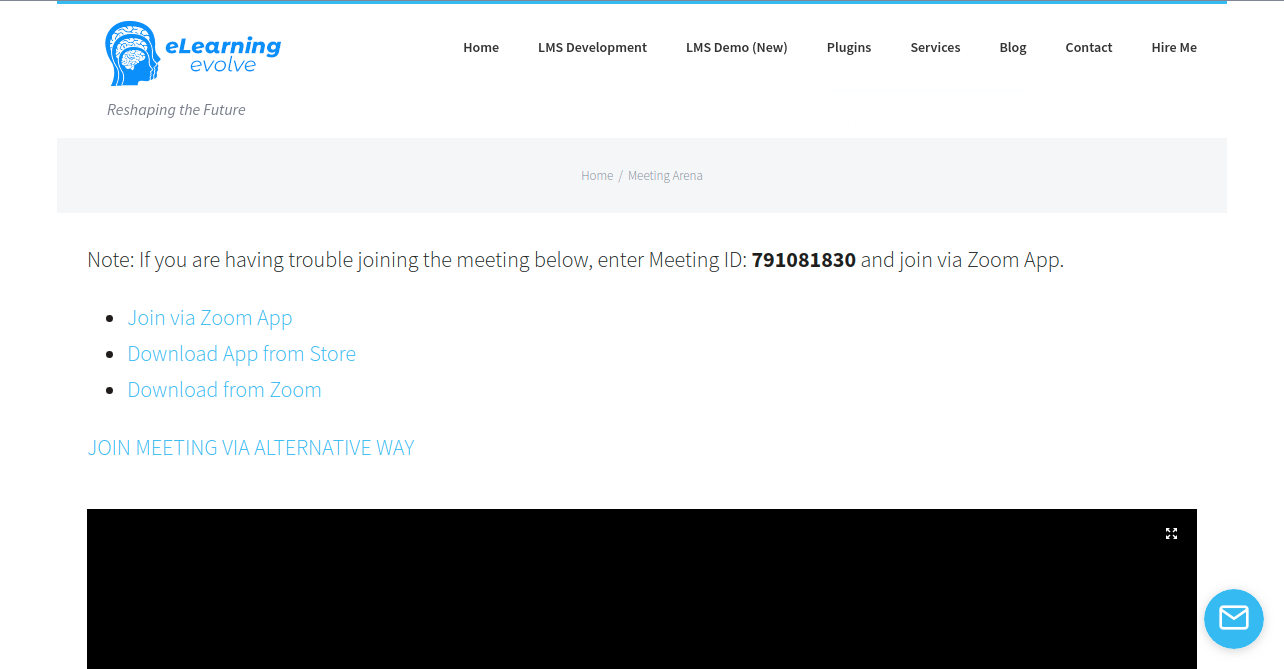 The alternative meeting link is still there on the meeting page just incase a user is having problem to join via the meeting window. If you want to hide this link you can do it via the plugin settings.
2) The host(admininstrator user) must start the meeting after entering thier name on step 1 from here.

That's it! the meeting window is working like before with these recent changes.
Plugin settings to disable alternative meeting link or the help text above the meeting window.

If you don't see the V3.0.9 update in your admin dashboard then please click this button from Dashboard -> Updates

I apologize for the inconvience caused by the issue and hope you are happy with the recent fixes. Comment below I would love to hear your feedback!