Student Feedback in LearnDash LMS
Bill Gates in his popular TED talk discusses student feedback in a Learning environment, he says
We all need people who will give us feedback. That's how we improve. Unfortunately, there's one group of people who get almost no systematic feedback to help them do their jobs better, and these people have one of the most important jobs in the world. I'm talking about teachers.
When it comes to an online course, it's even more important to get student feedback because teacher and student are not present with each other and It's vital for a course designer to know how the students are catching up with the course content.
How significant can student feedback be?
Grattan Institute research has found that well-implemented feedback systems can improve teacher effectiveness by up to 30%. An important aspect of this feedback system comprises of student surveys. Student feedback in a learning process can help teachers and educators to design a better curriculum and enhance student engagement.
Student feedback in LearnDash LMS
LearnDash student Voice add-on is designed to improve student feedback collection and management in LearnDash. It can empower and engage your students in the learning process by turning them into active contributors for your LearnDash courses. This will help you as a course creator to improve your course content through real-time student feedback and contribution mechanism. Moreover, you can enable feedback on all components of the course i.e lessons/topics/quizzes/assignments and even essays.
Furthermore, these feedbacks are displayed on your backend student voice dashboard. The students can be notified about their feedbacks and admins can approve a particular contribution. Once approved the student contribution will be listed on your main course page. This can, in turn, encourage other students on your site to contribute to your courses as well.
How it works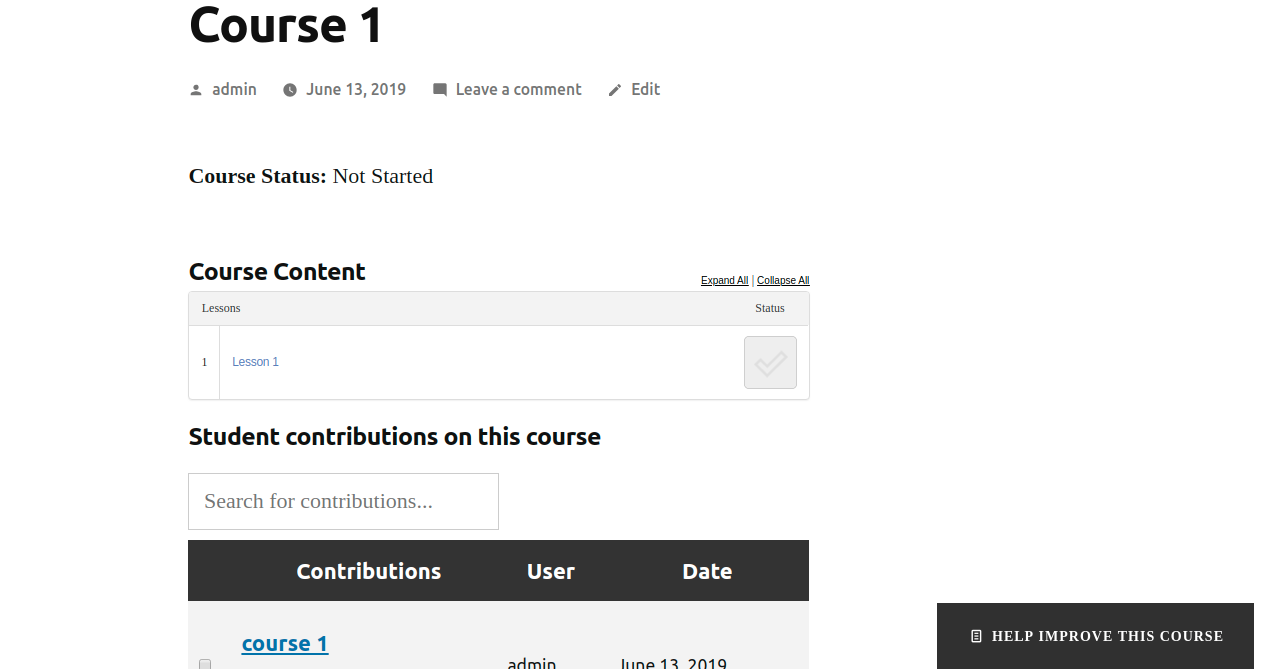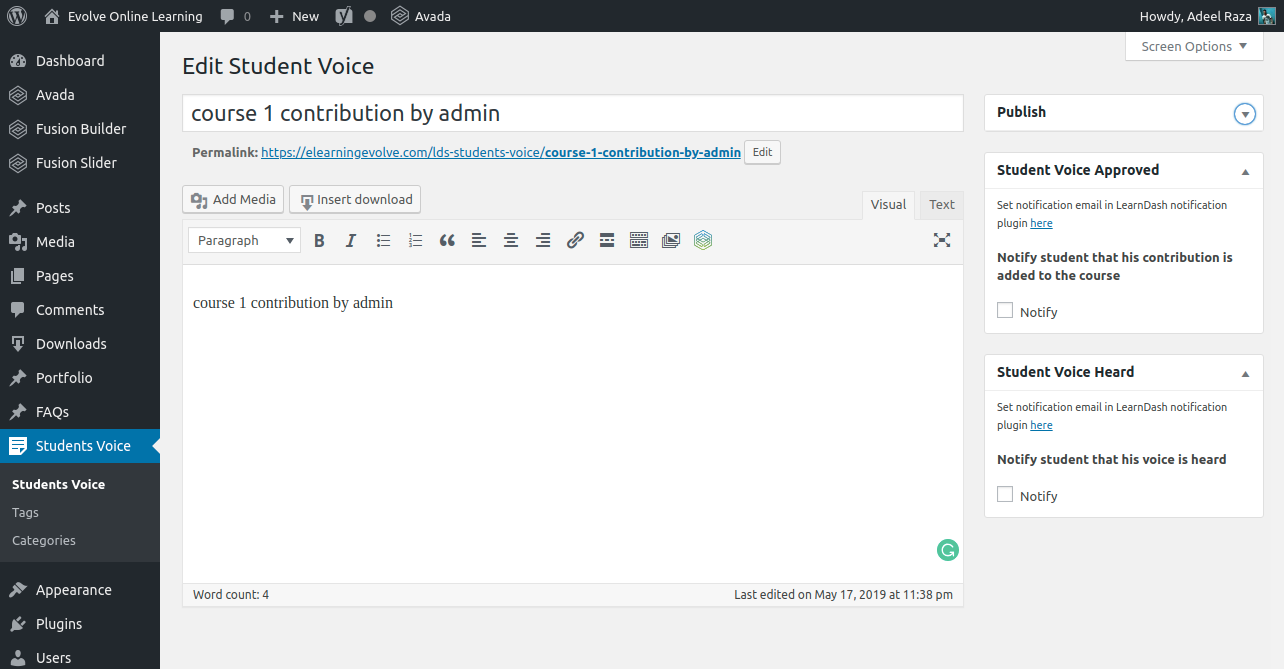 Limitations Of This Addon
This addon is built upon LearnDash Notes addon by Snap Orbital. Therefore it's not compatible with this addon, which means you cannot activate LearnDash Student Voice along with LearnDash Notes.
Affiliate Disclosure: We use affiliate links in our content. It wouldn't cost you anything. However, it helps us offset the cost of producing the content and the offerings. Thanks for your support.