BigBlueButton Hosting Providers
BigBlueButton is an open-source web conferencing system that can be hosted on your own server. Still, we emphasize opting for managed BigBlueButton hosting so they can look after the technical issues that pop up from time to time, and give you a hassle-free experience. In this way, you will be able to focus on what's important to you. We highly recommend subscribing to your preferred BigBlueButton hosting provider with our Virtual Classroom for WordPress plugin.
To help you find the best service we have listed our recommended BigBlueButton hosting providers below.
BigBlueButton.host
BigBlueButton.host is providing managed Bigbluebutton hosting. They guarantee to set up your managed BigBlueButton server in 24 hours with free Bigbluebutton Server Setup with full Whitelabel Branding, maintenance, unlimited traffic, sufficient recording storage, custom configuration, technical & business support with their managed Bigbluebutton hosting plans.
Elos
Elos is a Brazilian SaaS videoconferencing platform focused on increasing user engagement and interaction. Their functionalities promote real-time interaction, surpassing a simple audio and video call. They offer a free plan along with a Premium plan. Their mode of payment is postpaid and they only charge for the services that you actually use. They believe in freedom, and because of it, their free plan does not have an expiration date.
RIADVICE
The CEO of Riadvice, Ghazi Triki is one of the core contributors of the BigBlueButton software, he provides specialized BBB hosting services. One of their highlighted features is ZcaleRight. It is their homemade load balancer. It becomes handy to increase the capacity of the overall meeting and allow a high number of concurrent users: all distributed across multiple servers' infrastructures.
BBB On Demand
Installing and maintaining BigBlueButton is challenging, expensive and resource inefficient because servers are idle most of the week. Managing recordings across multiple servers is difficult. Maintaining redundant Stun / Turn servers is a further complication and expense.
BBB On Demand solves all of these problems – providing you with meetings or dedicated instances at cloud scale and on-demand.
Blindside Networks
Blindside Networks supercharges BigBlueButton, the world's only open-source virtual teaching platform. Being the creator of BigBlueButton, they know it better than anyone on the planet and their premium hosting services give access to options, tools, customization, and features simply not available on the free version. They make hosting BigBlueButton hassle-free, reliable and customizable. Their load-balanced infrastructure gives you virtually unlimited virtual classrooms on demand complete with value-added capabilities that give you more control.
Big Blue Meeting
Big Blue Meeting is a cloud hosting firm that manages cloud and server solutions for BigBlueButton. It has various features to offer which are as follows: there are no contracts, no setup fees and you can cancel at any time, they give you 3 days FREE trial, servers are located in a geographic region near you.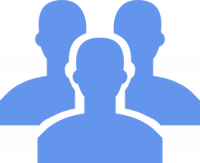 Disclaimer: eLearning evolve is not associated with any of the above-mentioned hosting providers. We recommend you do your research prior to buying any of their plans.
---
We would love to hear your thoughts, If you aren't satisfied with any of the services listed above or you would like to share about a better one, please let us know in the comments below!